Hello! Welcome to our Birthday Blog Hop to celebrate Kelly's birthday. Whether you're starting here or you have arrived from Jackie Aitken's blog, I hope you enjoy this hop.
Firstly… Happiest Birthday to you Kelly!
I hope your day has gone just as you planned and you can feel all the birthday love from your stamping friends, all 40 of them who couldn't wait to join your blog hops. (This is group A, there is a group B hop too – start here.) How special to have so many friends who want to celebrate with you by sharing their beautiful crafty creations.
There was no set theme for this blog hop. Kelly gave us all creative freedom to make what we wanted. What did I make for my bestie's birthday blog hop? Her birthday card of course 😀
I started with the idea of a fancy fold – it needed to be something special for a card maker extraordinaire. I found this inspiration on YouTube, and this idea at the Craft Spa, and came up with a conservatory feature in my centre box card. I was eager to get my Hanging Garden stamp set inky and would you believe it's the first time I've used my window framelit?!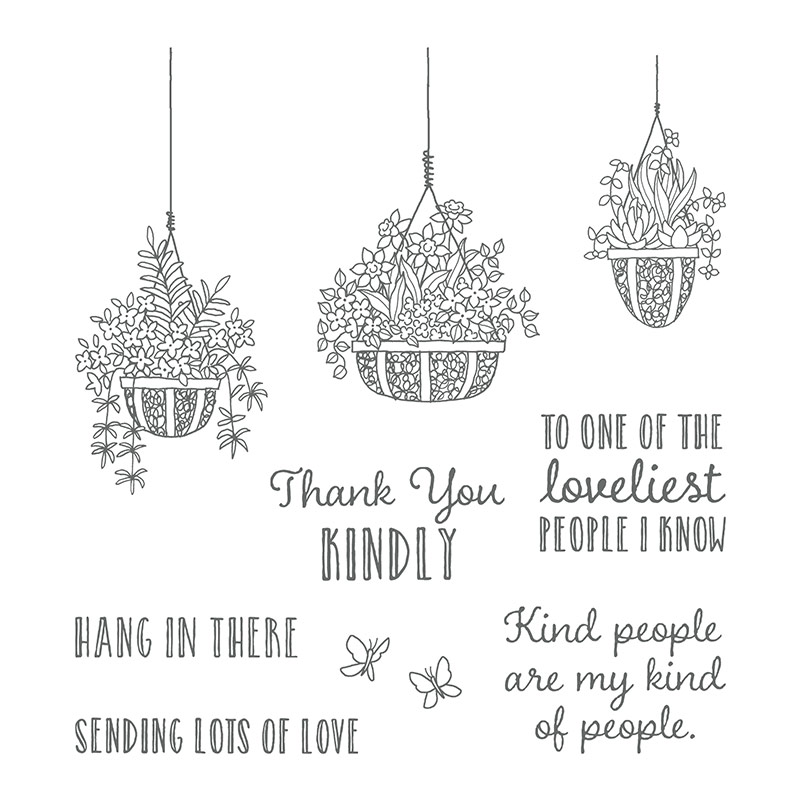 Some sponging, colouring and fussy cutting kept me busy preparing this card, and lots of glue getting the layers together.
Here is the aerial view of my card.
And you can see it folds flat for posting (but I get to hand deliver this one 🙂  )
Here is the inside of the card. I love the sentiment from the Hanging Garden set – Kelly is one of the loveliest people I know.
Did you spot the Sweet Sugarplum accents in my card? This is Kelly's favourite colour so I couldn't make her card without it.
Do you like a fancy fold card?I do 😀
Enjoy the rest of your week. Thank you for visiting my blog. Narelle 🙂
There are many more lovely handmade projects to see on this blog hop. Next up is Sandra Collett.
Participant List (A)